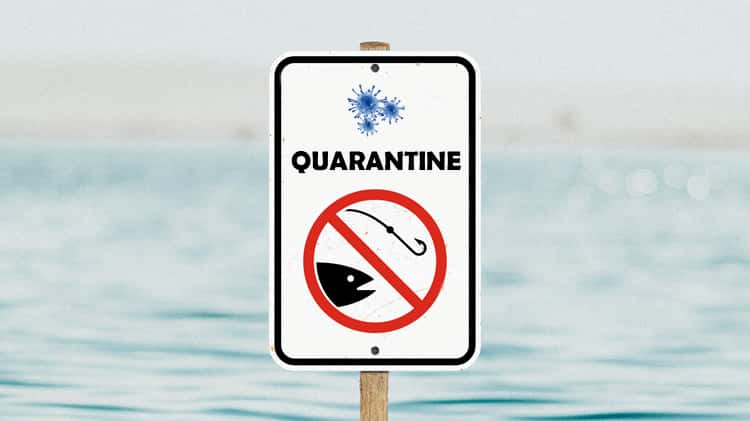 Fishing in the quarantine: what is your opinion on this?
The moment is to avoid agglomerations to prevent the coronavirus pandemic from advancing but in more remote areas fishing may be occurring normally
Do you think you can fishing in the quarantine there in your region? The authorities' recommendations are very clear: total social isolation. Especially in large centers where there is a greater concentration of people, medical and political authorities are asking people to stay at home to prevent this new COVID-19 pandemic from spreading further. And in the most remote areas, far from big cities, is it safe to go fishing? This publication aims to know your opinion through comments on this new reality that has taken everyone by surprise, including us fishermen.
What we want to discuss here is not the fact that we need to do our part, mainly isolating the risk group, in order to stop something worse for our lives. We want you as a fisherman to share your opinion on viable and safe alternatives so as not to stop fishing during the quarantine period.
There are fishermen who live in small towns and riverside, or residents of farms and farms with rivers and dams. In these specific cases would it be safe to go fishing? What about fishing partners, or even your family? Do you risk taking the people you love to go fishing without fear? We want to know how you are reacting to your passion for fishing at this difficult and sad time in the lives of all of us. What worries you the most in this regard today? Where do you live, is it safe to go fishing during the period of social isolation? Opinion in the comments!
Conclusion
Did you like our publication about fishing or not during the quarantine of COVID-19? Would you like to comment on the matter? So leave your opinion in the comments. Enjoy and follow Pescaria S / A on Facebook and stay updated on our content. We are also on YouTube with our Pescaria S / A Channel. Thank you for visiting Blog Pescaria S / A. Good fishing!