Kayak fishing has never been at its peak and in this post you will be able to appreciate the top 10 fishing kayak brands in the world
If you like kayak fishing, you probably already know that the key to success is getting access to where the fish are. Fishing with a kayak offers some very important advantages, not only for finding the fish, but also for catching it.
With a kayak, there is no engine noise or navigation noise, except for the sound of your paddles cutting through the water. With no noise to scare the fish away, you'll be able to find them before they have a chance to flee. The tranquility of a kayak allows for a very calm and relaxing atmosphere.
With a kayak, you can get in and out of small places that a motor boat might not have access to. It allows you to find remote areas in any body of water. You can even transport your kayak on a bigger boat and then paddle the kayak through the narrow passages where some big fish hide.
This gives you a great advantage in accessing pristine waters that other boaters cannot go. A kayak can glide faster than many motor boats. You'll probably be surprised at the quiet speed you'll get with a kayak. They can often go faster than a small motor boat.
That said, let's get to the real stuff. Below, learn about the top brands of fishing kayaks in the world.
---
These are the 10 best fishing kayak brands in the world
1. Bonafide – USA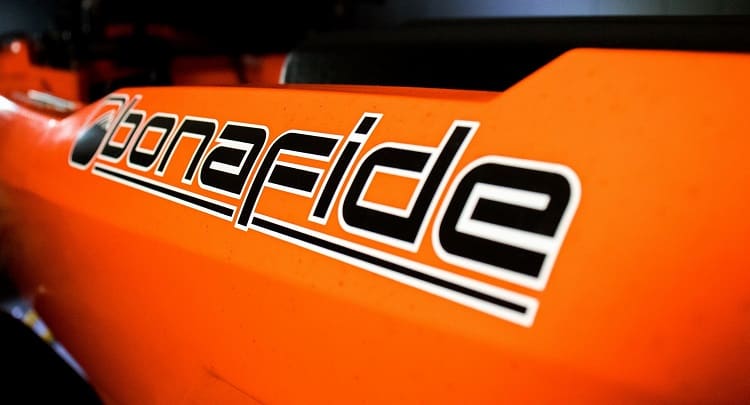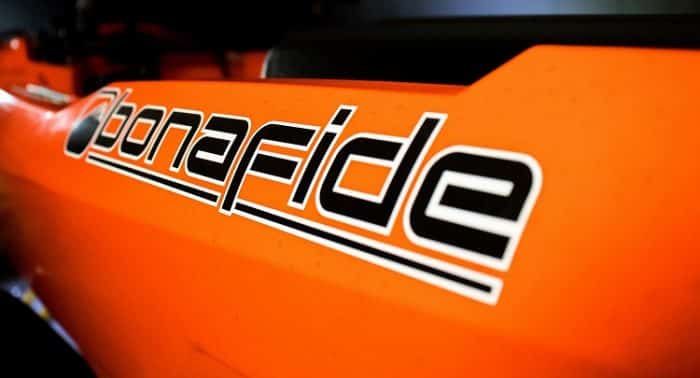 At Bonafide, it's paddlers, anglers, entrepreneurs, product designers, engineers and individuals who enjoy a challenge and are part of something bigger than ourselves as we create a product that brings joy and excitement to the kayak fishing community.
Their products are not just kayaks, they are a vessel used to escape, explore and for fishermen to follow their passion for paddling, fishing and the great outdoors. Bonafide's goal is to remain authentic, genuine and real. Their commitment is to do things differently, in ways that will lead to some of the most innovative products the industry has ever seen.
Innovation starts where conventional options end. They intend to start this journey at the end of the beaten path and explore different ideas and techniques. In doing so, they will discover things that are not only beneficial for Bonafide, but for the fishing industry as a whole.
---
2. Old Town – USA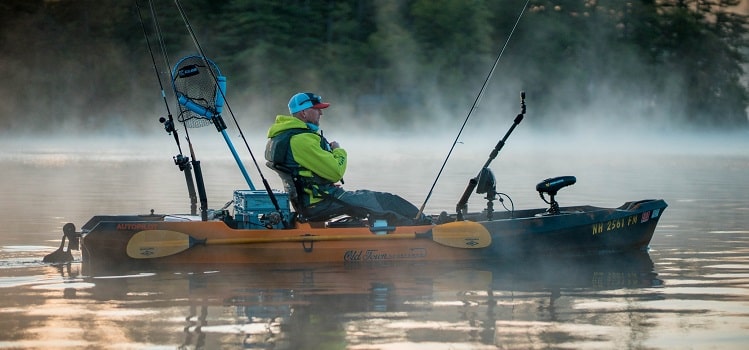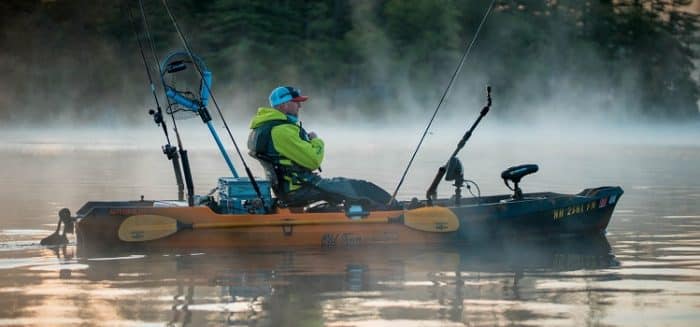 Old Town Watercraft, a Johnson Outdoors brand, produces some of the finest canoes, kayaks, fishing kayaks, life jackets and paddles in the world.
---
3. Pelican – Canada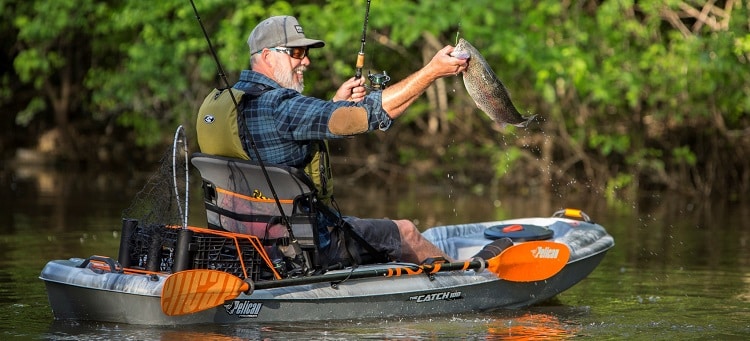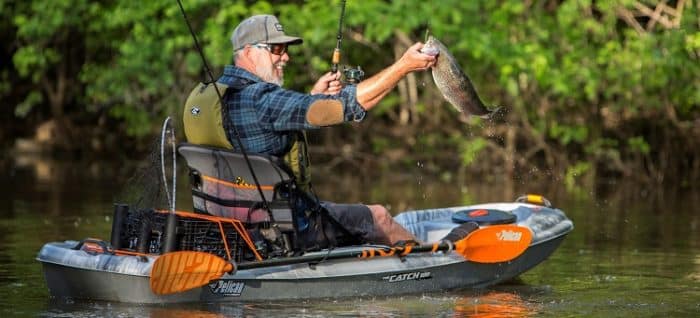 Pelican International Inc. is a world leaders in the design and manufacture of kayaks, canoes, pedal boats and fishing boats. Founded in 1968, our company has always remained faithful to its primary mission, which is to make boating accessible and affordable to all.
---
4. Hobie – USA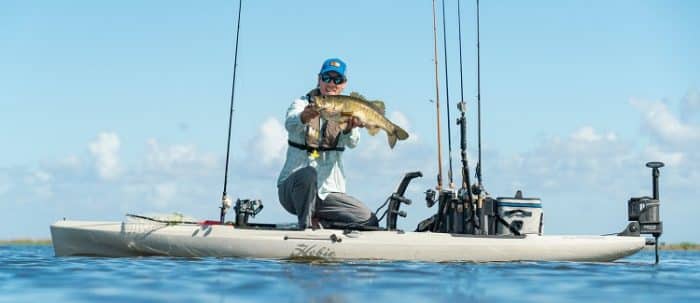 Since 1950, Hobie has been in the business of shaping a unique lifestyle based around fun, water, and quality products. From their headquarters in California, Hobie Cat Company and its global subsidiaries produce an impressive collection of watercraft for worldwide distribution.
In addition to the sailboats for which they are well-known, Hobie Cat also offers stand-up-paddle boards, kayaks, and boats for both recreation and fishing. Each product line is also complimented with a comprehensive array of parts and accessories.
---
5. Brudden – Brazil


Founded in October 2001, Brudden Náutica has become the largest Brazilian manufacturer of high performance linear polyethylene kayaks.
The company inherited all the Know How from its creator Brudden, already known and respected for more than 30 years for the quality of its products and respect for the consumer.
Brudden Náutica is committed to contributing to the search for a better amount of life, whether in the practice of extreme sports or leisure, and also in the integration of the family for a healthy life.
With this objective, Brudden Náutica maintains a technical center for testing and evaluating its products, as well as investing in the most modern manufacturing and research technologies for the development of new projects.
---
6. FeelFree – USA


Based in the Blue Ridge Mountains of Western North Carolina, Feelfree US, LLC is more than just a company offering the most innovative kayak and accessory brands on the market today. The Feelfree team is a close knit team of paddlers, anglers and adventurers with decades of industry experience working hard to deliver an outdoor experience like no other.
Feelfree US brands include Feelfree Kayaks, 3 Waters Kayaks, Seastream Kayaks, Jonny Boats and Feelfree Gear – products designed to fulfill the needs of today's paddlers and anglers. It doesn't take long to notice what sets Feelfree brands apart. From innovative standard features, functionality and color combinations to unique accessories, Feelfree continues to redefine the future of paddlesports.
These innovations weren't developed overnight. Feelfree's product development team, with over 30 years of design and development experience, consistently reviews, refines and evolves each kayak and accessory down to its finest detail based off consumer feedback. The team continues to take the modern evolution of kayak and paddling accessory design and function to the next level every, single, day.
---
7. Viking – New Zealand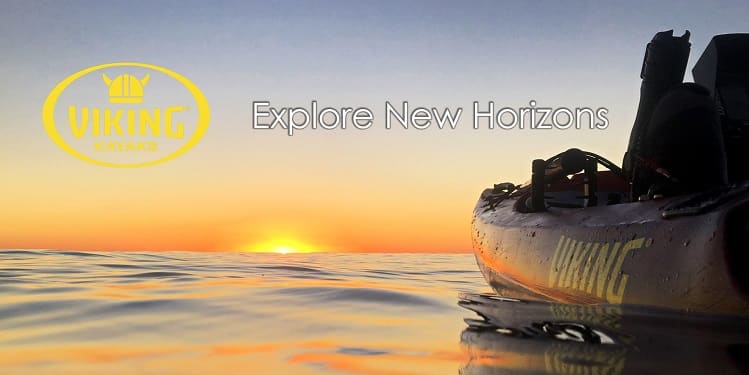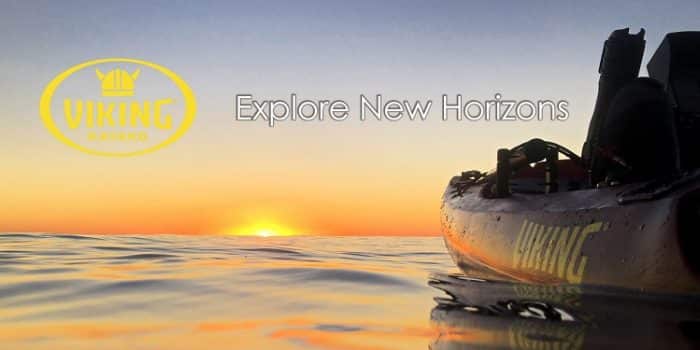 Participating in many of Oceania's top kayak fishing tournaments, this is where they meet and receive feedback from so many experienced and dedicated kayak fish.
It's that feedback and time on the water that sparks the innovative ideas that then develop into the easy-to-use, high-performance Viking fishing kayaks that avid kayak anglers love.
At Viking, we believe that every aspect of their kayaks should have a purpose and benefit to the user, not added simply because of
"more resources". They focus on getting the important things right – performance, comfort, stability and features that make you think – "wow, this is amazing!"
---
8. Bay Sports – Australia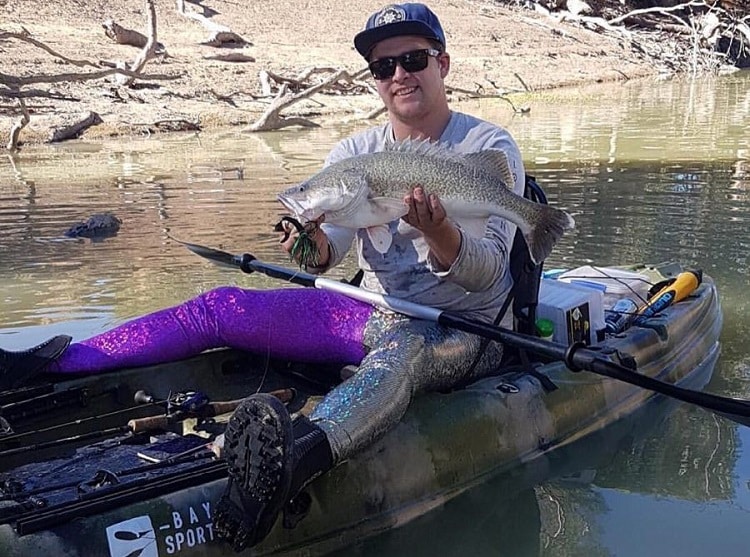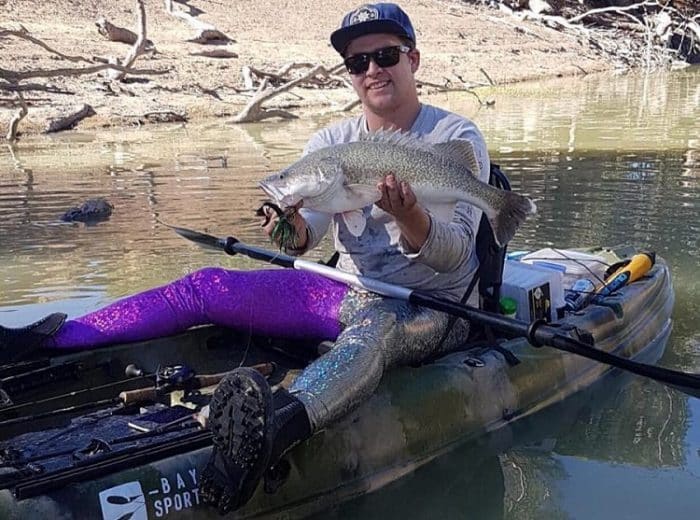 Founded in 2012 on Sydney's northern beaches, Bay Sports is a 100% Australian family owned and operated business. They founded Bay Sports so they could offer the best quality kayaks, inflatable stand up paddle boards, surf skis and more.
Its team is a water sports enthusiast. They are obsessed with finding, trying and supplying the best kayaks, paddle boards and surf skis on the market. Every product in its range has been water tested and approved by us.
It has direct relationships with its manufacturers, which means they are able to cut out the middleman. This means they operate with minimal overhead costs – a savings that they pass directly to you, the customer.
They are committed to using the latest technology and manufacturing techniques to provide the highest quality products at affordable prices.
---
9. Lontras – Brazil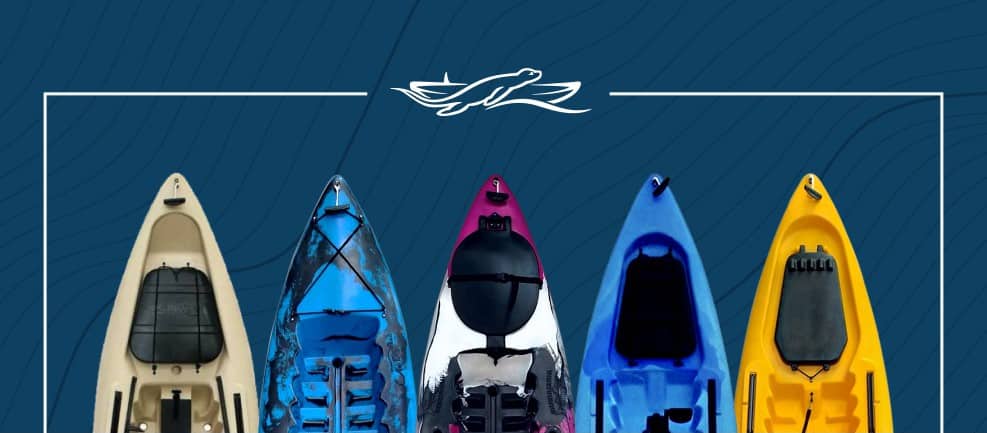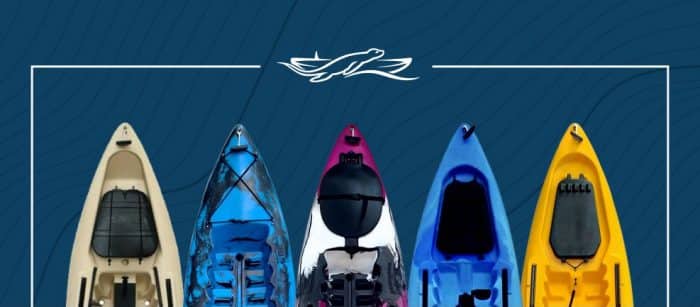 From the passion for fishing and the desire to share new emotions, the first fishing kayak in Brazil is born.
Caiaque Lontras is a Brazilian company specialized in the manufacture of durable polyethylene kayaks, with a bold design and great stability.
In these 10 years in the market, the company has been constantly improving its products, with a team of experienced fishermen and collaborators who discuss new projects and present the best solutions for the comfort and satisfaction of those who use a Lontras product.
The respect and the way that each client is treated individually, makes Kayaque Lontras a brand of credibility, offering more than products, presenting a new option for sport fishing and leisure, in full contact with nature.
---
10. Milha Náutica – Brazil


Milha Nautica Brasil is a Brazilian kayak industry, located in the state of Paraná, which was born from the passion and dreams of its partners.
With extensive experience in fishing in the four corners of Brazil and the world, together they realized the need to evolve the fishing kayaks that existed on the market, thus developing the LEADER project and its revolutionary POWER DRIVE SYSTEM, the only pedal kayak propulsion system. in the country.
The projects developed by Milha Nautica Brasil are totally focused on sport fishing, allowing tranquility and security for everyone looking to have fun on weekends or on a daily basis. In addition to all manufacturing technologies, Milha Nautica Brasil kayaks are designed to adapt all possible accessories, thus ensuring high performance in fishing, that is, made by fisherman for fisherman.
---
Final considerations
There are many kayaks that are very suitable for fishing, as well as many fishing accessories that can always be added to your kayak. Combine all these benefits and you have a fantastic fishing experience!
Like our post with the top 10 fishing kayak brands? Your favorite brand does not not reported in our post? So leave your opinion in the comments. Enjoy and follow Fishing S / A on Facebook and stay updated on our content. Thank you for visiting the Blog Fishing S / A . Good fishing!